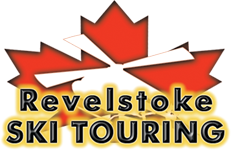 Privacy Policy
Privacy Policy
Revelstoke Ski Touring Privacy Policy
Revelstoke Ski Touring is aware that, now more than ever, people need to protect their privacy; it is not only your right but it is also vitally important for practical reasons. This is why we take every precaution when eliciting any personal information from you. Any personal information collected by Revelstoke Ski Touring is with regard to the Personal Information Protection and Electronic Documents Act of Canada (PIPEDA).
If you decide to book a trip with us, your information is required by Revelstoke Ski Touring to accept your booking. We will be using this information to contact you regarding your booking, payments, services and other trips and programs offered by Revelstoke Ski Touring. This also applies to companies or organizations that are associated with Revelstoke Ski Touring. Any financial information we obtain from you will only be used to process payments made to us.
If you subscribe to our newsletters, you are more than welcome to unsubscribe at any time. If you are ever concerned that an email coming from Revelstoke Ski Touring is unsafe, please feel free to contact us, and one of our staff will deal with your concerns promptly.
If you prefer not to receive any further promotional material from us, please e-mail us. If you have any questions or concerns about the way we collect or use your information, please call 1.888.837.5417 (North America toll-free), or 1.250.837.5417 (International).
Your privacy is of utmost importance to us, and we will do everything possible to ensure that the information we receive from you stays private.