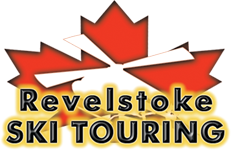 Backcountry Ski Touring
Your Ski Touring Adventure
Nothing will send your spirits and your adrenaline level soaring higher than to join our professional guides in Rogers Pass, BC, for a magical skiing or snowboarding ascent and descent in some of Canada's finest skiing powder.
No problem if you are new to the backcountry ski touring or ski mountaineering scene – our skilled and friendly guides will ensure that this single day of adventuring will be the perfect introduction to leave you wanting more.
Make it Happen

Revelstoke Ski Touring exceeded our expectations and sent us home with memories to share with our friends and families.

– Terry Peerson, Arizona, USA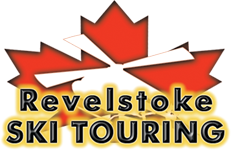 Private Guided Ski Tours
Multi-day Ski Tours
Come join Revelstoke Ski Touring for multiple days of guided ski touring in Rogers Pass that will result in fabulous memories and stories to tell friends and family (If you haven't brought them, that is). Two-to-four-day powder skiing or snowboarding packages  are available. Our friendly staff will plan the details with you, working with your needs, your dates, and your goals.
You'll have the time and the professional guidance to hone those deep-powder skills, taking in the beauty and awe-inspiring grandeur of the Monashee and Selkirk ranges.
Reserve Your Seat

We were guided by Revelstoke Ski Touring for three days in Rogers Pass….unbelievable scenery, up tracks were very efficient, and the guides caring, fun, and knowledgeable. Thank you for the powder memories!

– Sharon, Toronto, Canada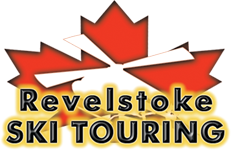 Ski Traverses
Multi-day Ski Traverses
Revelstoke Ski Touring's seven-day Monashee Traverse ski touring adventure combines outstanding backcountry skiing adventures with creating lasting memories. The adventure begins with an exhilarating helicopter flight into the Northern Monashee Mountains, just west of Revelstoke, British Columbia, Canada.

We'll then spend seven spectacular days and six nights traversing the Monashees, home to thousands of acres of pristine alpine and sub-alpine slopes. Days are spent enjoying a medley of backcountry terrain and nights are spent tent camping in style under the brilliant stars.
Book Your Spot

Had a great time and would gladly recommend Revelstoke Ski Touring to anyone!

– Ron Johnson, Colorado, USA