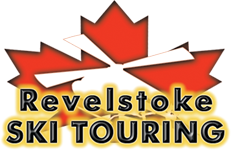 Private Aircraft
Private Aircraft
Private Aircraft Flying to Revelstoke BC Canada
Private aircraft may access the area through the Revelstoke, BC airport. The Columbia Valley bottom is approximately 4 miles wide, and peak-to-peak is approximately 7 miles wide.
The following information about private aircraft and local airport service is provided as a courtesy to you…please contact the airport for further information or confirmation, as needed.
We hope this private aircraft information will help you have a safe and simple flight into the BC Rockies. If you have any specific questions, feel free to contact us.
The Revelstoke Airport:

Operated by:
The Columbia Shushwap District
Location:
N50.58 X W118.11, Revelstoke BC Canada
Elevation:
1450 feet ASL
Identifier:
CYRV
Phone numbers:
1.250.837.4414; 1.250.837.8914 (cell phone)
Fuel System:
Automated dispensing system 24 hours 7 days per week. Visa, American Express and MasterCard accepted. Cash sales can be organized by calling ahead.
Fuel Types:
100LL and Jet A , oil is available
Runway Width:
75 feet
Runway Length:
4500 feet with a 200 foot extension
Runway Surface:
Paved surface
Flight Rules:
Instrument approach not available – VFR only
Right hand circuits on 12
Runway magnetic headings 30 and 12
Frequencies:
Revelstoke: 122.8; Kamloops: RCO 126.7, maintained year-round
Enderby:
Beacon: 115.2
Tie Down Fees:
Private – $5.00 Canadian per night
Commercial – $10.00 Canadian per night
Security:
Fully secured airport
Terminal:
Pay phones available
Lounge facilities
Flying club has a courtesy car available from April to October (we will pick you up)
Canada Customs:
Customs can be cleared at Kelowna (CYLW) BC (24/7) and Cranbrook (CYXC) BC (8 am to 4pm)
Phone: 1.888.226.7277 ( 1.888.Can-Pass ) Please phone ahead.
Kamloops Flight Services:

Phone Numbers:
1-800-663-4835 – BC only,
1-250-376-7941- International